---

Educational Android Apps For Kids:

---
Children in these days are so much interested in new things such as mobile devices and technology related devices that serve as source of fun to them. Whilst they need to be allowed to have fun, it is also the responsibility of the parents to control the kind of fun they should have.
allowing children to play is with the mobile phone is a great deal when it comes learning, and to make children learn unnoticed when they think they are playing or having fun is to do that through things of interest like the mobile phones as they use as fun having instruments.
Android devices have a whole world of apps children can use as fun but eventually develop their mind to so many things. Research has proven that playing games opens individual's mind to other situational experiences.
Bellow we will discuss some few recommended Android Apps for children to play with and develop their individual skills in intended aspects.
Some of these apps are free as well as others being paid apps.


MINECRAFT POCKET EDITION

This is an app you definitely want you kid to use as a parent as it is made up of very useful and creative features. The app is a game which is about a survival mechanics such as food and wandering monsters, instead allows kids to wander around and shape the world as much as they want, building structures, laying down bricks houses and exploring a miniature sandbox world. As a parent you can even join in for a bit of guided play with local Wi-Fi multiplayer, and participate by helping children in the game.
MINECRAFT is constantly being updated maybe all because of the fact that it is not a free app and is currently sold around ($6.99) and as of the new update it includes six new Trophies, Huge Mushroom Blocks to the Creative and Superflat menus, new Minecart Sounds to Audio Settings, improved sprint control and other several fixes to issues.
TOCA BLOCKS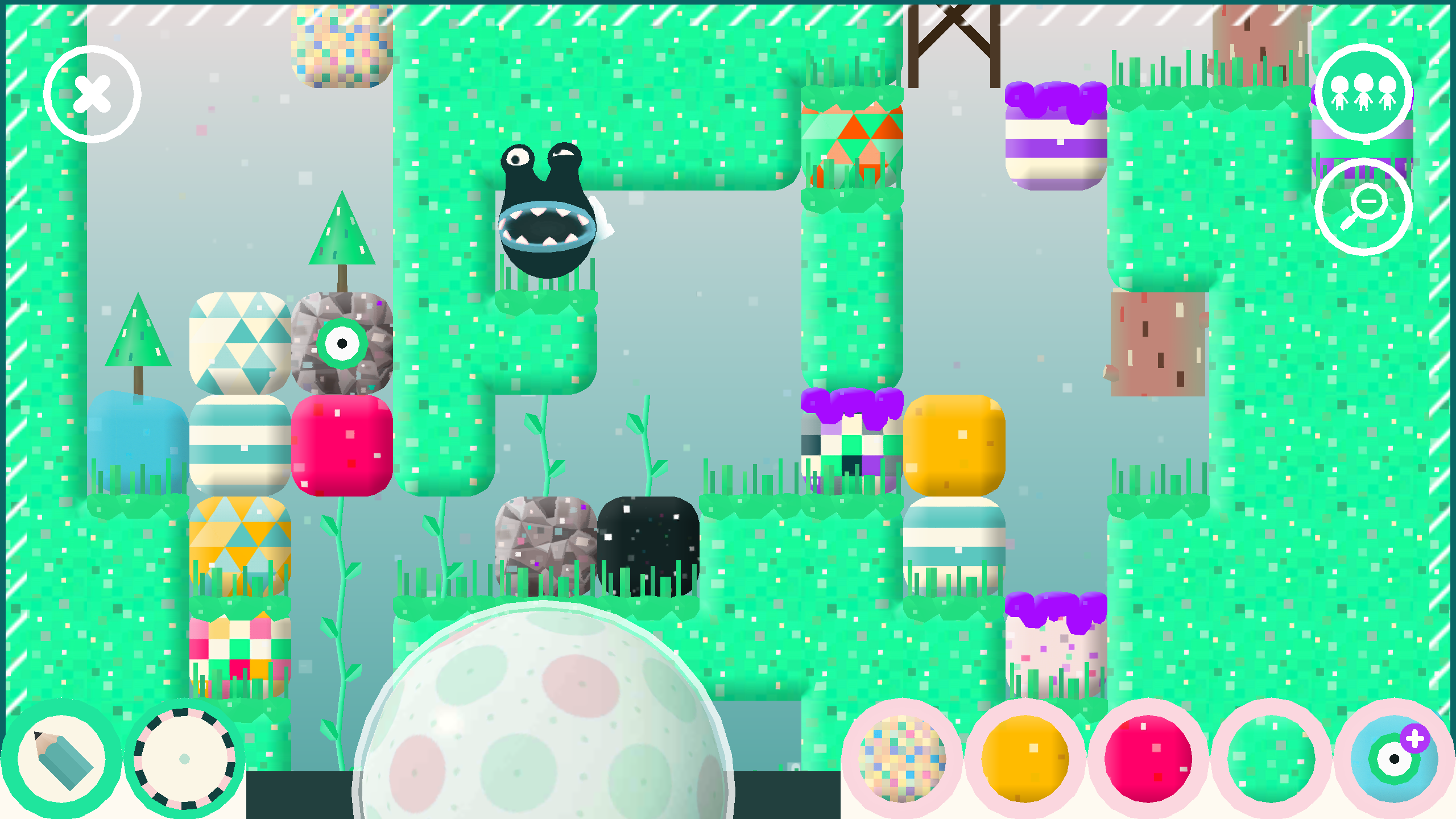 For its complexity as the levels raise up, it create a sense of challenge for the player. This game will expose your kid to a real brain teaser environment as your kid tries to play. Similar to MINECRAFT the player has to combine bricks to create blocks of different shapes with a specific characteristics that enables the player to design any object like a house etc… The flexibility involved in this game creates and encourages the thinking ability of your kid since that should be a good thing because it brings out the curiosity level of your child as he/she tries to get things done.
TOCA NATURE
https://youtu.be/GoSm63_lQVc
With Toca Nature your kid can create an environment just like the nature and control everything in it. It also exposes a kid's mind to applying what could be done in Real life situation about nature. This game as an app has the power to allow the player to connect almost everything in nature all together to make a great sense that mirrors just like a real life nature.
This is really a smart and brain involving apps for kids to solve a lot problems on their own as this helps them to be more sensitive about situational life.
DRAGONBOX ALGEBRA

Not just a mind blowing Game app but also a very Educational app game that promotes the mathematical skills of the player, DragonBox is made for kid in the age range from 5 upward but adults also find it very interesting and get involved in this game because of the logics and puzzles it presents in its features. Made up of simple rules of basic algebra any player at all especially the kids will unconsciously build up their algebraic sense as they try to solve different puzzles in the 10 chapters it presents.
DIPDAP

Kids love drawing, in fact drawing is one of the key activities of kids as they try to express their cute thoughts on anything they see or dream of. Though DIPDAP is not a free app but then one of the best apps a kid will not afford not to have if he/she has had the first feel to DIPDAP. It creates and boosts the smartness in creativity of the kids as they play through the animated scenes and fill in the missing spot in the pre-drown objects and scenes and finally allows kids to draw freely from their thoughts.
iSTORYTIME STORYBOOK LIBRARY

Story time for kids as important as it is, if a parent cannot sit and read story to kids at least this app for once does that and in a clear and clean manner. iSTORYTIME is a digital read-aloud storybooks app that narates variety of story to the Kids. A whole range of stories that serves as a Virtual BookShelve where kids can just pick a story book and the app itself will do them the favour of reading the audio version as well as dislaying the text on the screen with more funcifull arts. As a Proffessional naration and audio instrument it tells Stories like The Giant Smurf, Madagascar, Ice Age and Robin Hood! etc…
KIDS PLACE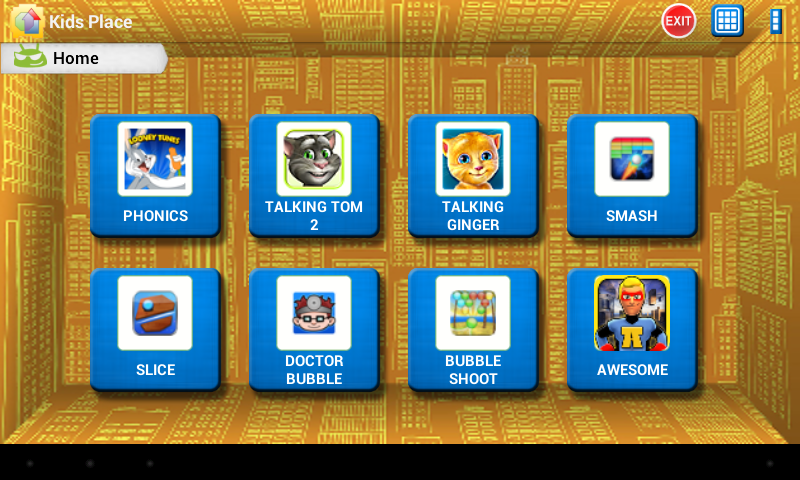 for any parent who cannot other paid Kid Apps in the store, KIDS PLACE stands to make the difference by bringing both the parents and the kids a whole lot of joy in the home. KIDS PLACE first of all gives access to parents to control the kind of apps their kids can use or download and on the part of the Kids they are exposed to a variety of apps of which some are Very Educative, Games and others. good things about this platform will not just be the fact that it presents a lot of apps or allows parental control features but most parents will like it because its free of charge and if they can't afford aother paid verdions, they can always hook up KIDS PLACE to get their children entertained as far as that stands for the converns of the parents.
Here we are with these few cool apps for any kid at all and if you have any other experience than these stated above, kindly leave your comments, questions or correction bellow. they will very much be appreciated and addressed accordingly.
[apss_share]